How can a colour forecasted in 2020 resonate with us in 2022? 
As a follow-up to last weeks blog entry on Colour of the Year and its importance, today's entry will outline the process in which a specific colour was forecasted in 2020 for the 2022 market. The colour in question? ColourChic's 019-5 Newport, otherwise referred to as "Clarity" by the Color Marketing Group. 
Back in 2020, colour forecasting professionals gathered across the world to meet and as a collective to discuss upcoming trends. Through these conversations and further steering, topics were funneled down into key stories. Much like how we at Colour Insights provide three supporting stories and palettes when presenting the Colour of the Year.

This colour emerged from discussions and reports from coming from the Asia Pacific region. In those trying times of the pandemic, we recognized the need for consumers to find breathing space in their homes after so much time in lockdown and isolation. Just being outside and seeing the sky above your head assumed greater meaning. Blue has always been a popular colour to contribute when forecasting, but in the end, Clarity was selected for its medium chromaticity, and touch of red. Representing the much needed feel of expansive skies to sooth and calm the global market.

---
Our Role In Colour Forecasting
As Colour Insights staff are not only members of Color Marketing Group, but also on the Board of Directors, you can trust any trend forecasts received by us are thorough collections of research backed and validated with the support of international associations. 

---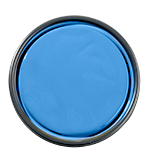 ColourChic, 019-5 Newport
Why is it an influential colour? Newport although not a part of Colour Insights final 2022 palette, remains an important hue. Representing the mid evolution point as we move from 033-3 Dawns Light and towards something new for 2023. Newport is a mid-tone colour that conveys stillness and tranquility, which is a greatly desired sensation consumers will be seeking out to counter the turmoil of the past few years.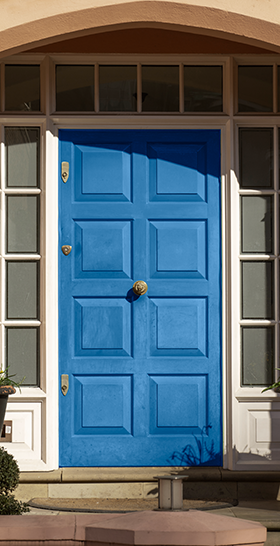 Where to find it? One place you may have discovered this hue decorating the exteriors of homes. Perhaps not for garage doors, but as a welcoming front door paint! While when it comes to interiors, Newport finds a way to make a bold statement. Outside of trends in home, expect to find this colour in womenswear in Spring 2023 as an update to the midcentury blue-greens. Lastly, expect something new from the look of recycled packaging as sustainability takes on a new and bluer look commercially. 
If you like this article, be sure to let us know on Instagram. Visit @color.insights on Instagram for a colourful and condensed source of inspiration. Sound off in the comment section of our Newport post where you have seen this beautiful hue being used.