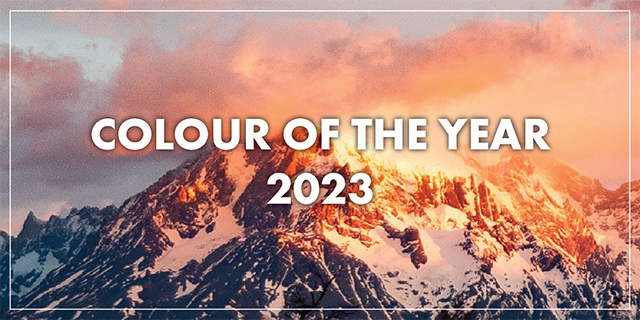 It is that time of year again! Hard to believe a new trend year is on the horizon. Are you ready for it? It looks like things will be warming up - or so says those in the know!
Join us October 6th for either our English or Spanish speaking webinar. We are excited and hopeful to (virtually) see you there!
---
Does colour really matter that much?

If you are new to the world of colour, you might be asking yourself - why all the fuss?
And we at Colour Insights would internally reply, "YES!! Of course, it does!" Of course, just "YES" won't cut it. There is an art as well as a science to choosing the right colour.
Industries across sectors use colour forecasting to determine what consumers will want to purchase in the near future. Often forecasting 2-3 years out from when a colour will be popularized. Long before a product even ends up in the hands of the end-user. As odd as that seems, it does follow the natural evolution of a products life cycle. As companies typically determine everything from the material, size, first/long-term impression, and colour well in advance of release. 
The added advantage to having access to these trends and information allows companies to better provide for their consumers. Whether color forecasting is used to support decisions when it comes to better packaging, signage, product design, or more is up to the professionals. Colour Insights and colour forecasters in general are here to inform and embolden companies with the confidence to meet the needs of the modern consumer. 
Colour has the power to communicate without words. With just a value or tone shift one colour can convey entirely new moods or feelings that are relevant to how consumers feel at a point in time. It's a powerful tool which provides a competitive edge, especially when considering the architectural paints and coatings industry. 

---
Still not convinced? Or is it more of a question of how are these colours determined?
Colours, in terms of trends are influenced by many factors across industries. Interestingly enough, this influence often overlaps to reveal one distinct direction trends are moving towards. As this awareness develops, individuals such as trend forecasters or consultants assist in identifying the path of how and why a particular colour is the top pick for the year. Such trends may change the way we think about a particular colour or how we purchase consumer goods. 
Simply put, a colour trend is a direction. Identifying the direction, a trend is heading towards can tell us about how we are growing as a culture and what we are evolving into. The easiest way to grasp this is by looking back at historical examples. Yes, it seems funny to consider the easiest way to understand what is ahead, is by first looking back. To explore this topic further with examples, our Changing Landscape webinar would be a great place to start! This topic and many others can be found in both English and Spanish under the Library tab of colourinsights.com.
What forecasters are determine is more than a popular colour, it is an expression of the way in which we will communicate in future.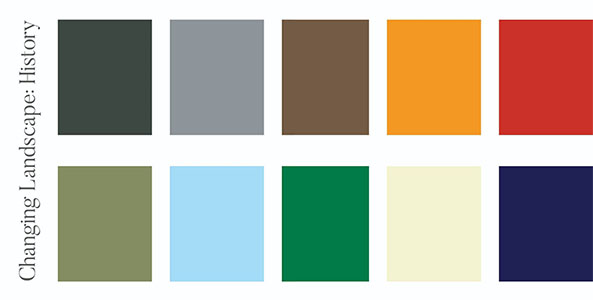 ---
Interested in how you or your staff can be confident colour leaders? Establish a competitive edge in your market with any of our training modules. To transform how you see colour and its impact, connect with a Colour Insights representative today to learn more about our "Looking Ahead: Trends" training module.