Tropical inspiration continues to go strong as consumers look to bring the outdoors in and create vacation vibes with a cheerful boost to their interiors. Playful elements can be added through decorative accessories or lampshades. Evoke a sense comforting nostalgia through pastel tones to add warmth to spaces. For a more luxurious feel, incorporate metallic elements with blue and green tones.

How would you incorporate this theme in your space?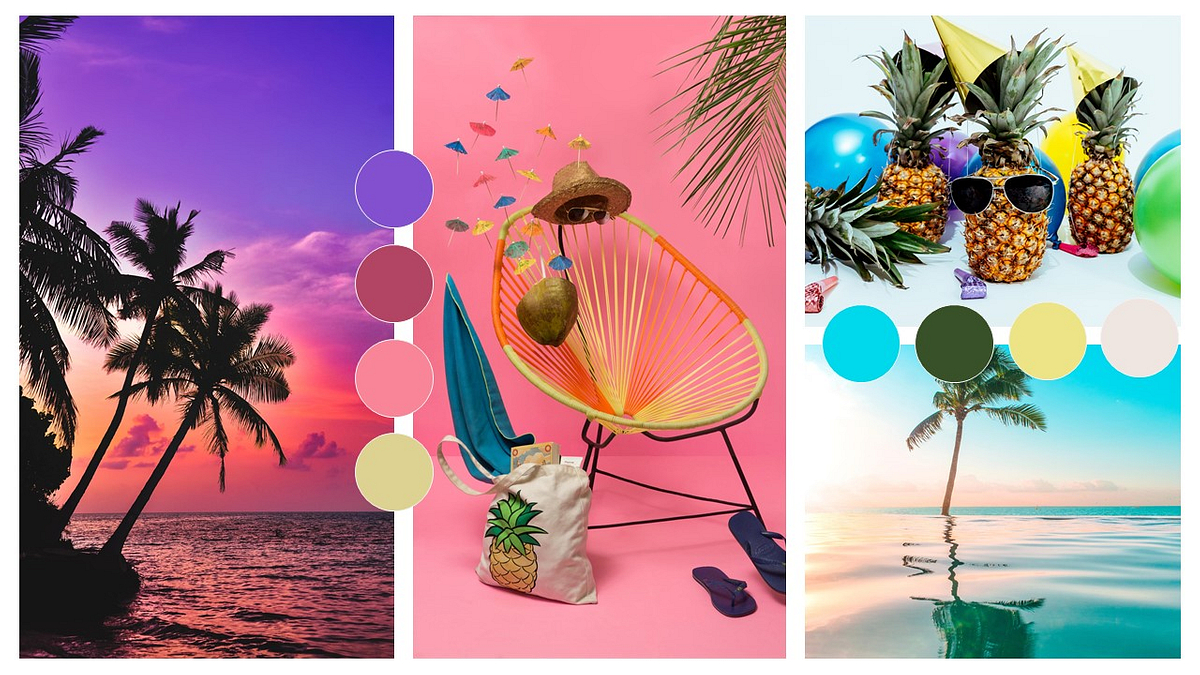 Will 2022 bring us closer to the beach resort destinations of our dreams? Maybe yes... maybe no... So as we continue to face uncertainty consumers have evolved from 'bringing the outdoors in' to bringing a bit of paradise home. As always, colour will be key to achieving this trend. Especially understanding how colour can be played against or with tropical patterns. With a great deal of influence from the Maxamilism principle of more-is-more, mixing patterns together of various motifs will lead to large colour palettes and vibrant hues. 
To avoid feeling to overwhelmed or feeling as if paradise has been lost, be sure to incorporate large areas of solid colour. We recommend a colourful mid-tone that is found within the patterns or motifs in the space, to create a feeling of unity and oneness. Otherwise, play with colour temperature to clash and excite a space if your desired paradise is one with energy and zest.