Warm colours have a strong effect on our perception. When we see red in commercial design, it drives interest and awareness. What type of stores do you associate with this colour?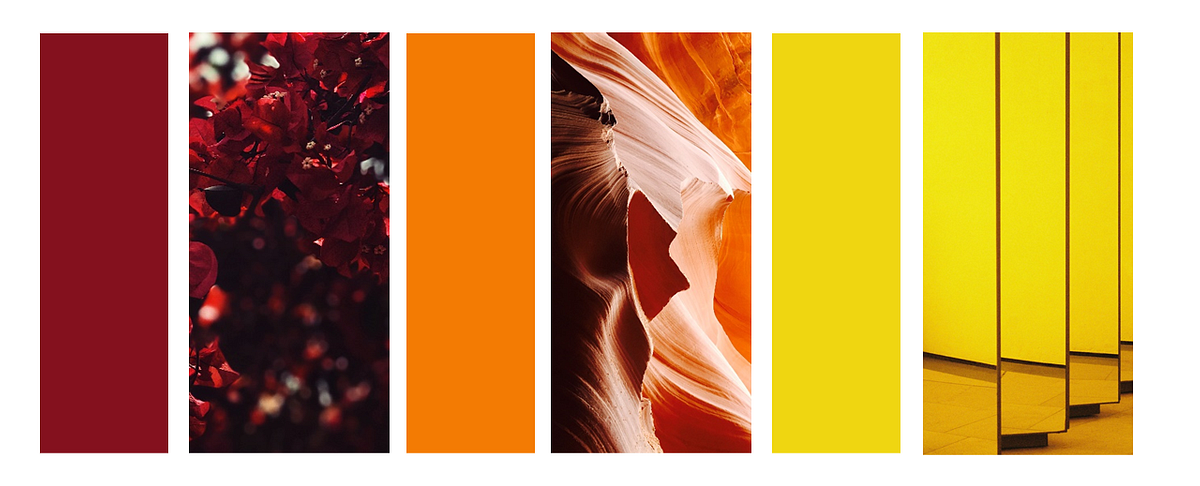 Orange is similar to red but because of the yellow, it makes it a more friendly and cheerful colour. In commercial design, it is used to foster creativity and rejuvenate our spirit. 

When you think about yellow.. do you feel happy and warm? Does it instantly elevate your mood? 
You are not alone. 
Yellow is known to stimulate mental activity and muscle energy creating a high energy and optimistic space. 
Are you interested in learning more? Stay tuned for our next post. 
Still can't get enough? We have a full video dedicated to colour psychology.